The NFL demands the attention of +180 million fans and draws more viewership than any other entertainment entity on the planet.
NFL fans consume content in more ways than ever, paving the road for a contemporary brand language that's instantly recognizable, works on every platform–from a mobile app to a stage set–and can withstand the journey from Draft to Super Bowl. The challenge was to develop an NFL Media rebrand that bridges linear and digital and stands out as an ownable, football-first experience. Initially, a new brand language was first introduced with a rebrand of NFL's flagship show, 
GameDay
 in collaboration with NFL Network's
Carlos Aguero
and
Trollbäck + Company
. NFL Digital's next challenge was to extend that basic show package to a broader system across all digital platforms including NFL App, NFL.com, NFL social media channels, and more.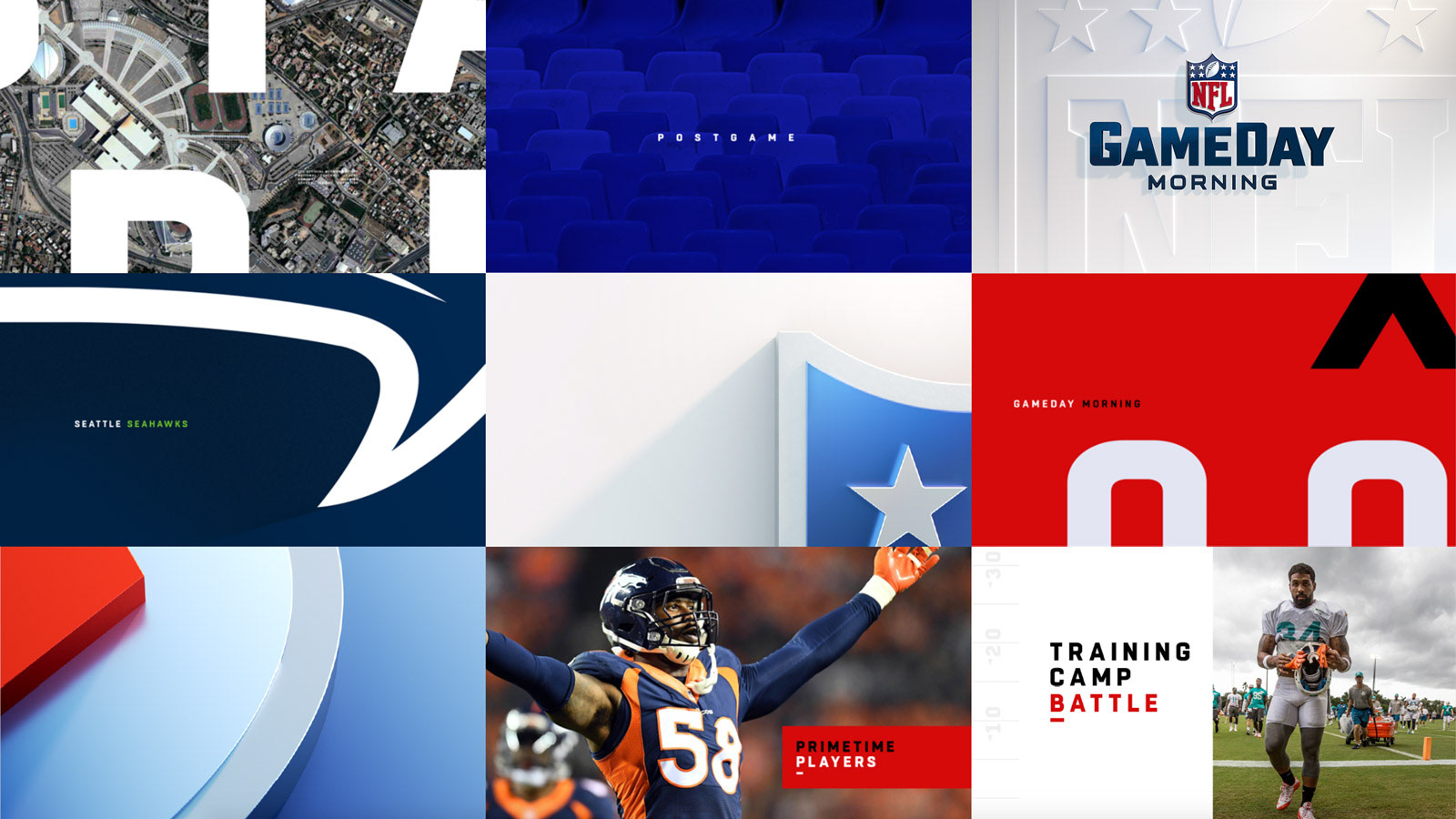 A design system that leverages the powerful equity of the 32 club brands with iconic, striking compositions that are bold, simple, agile, and direct.
Content responds to its environment. It's tailor-made for audiences searching for more authentic, football-first experiences that cut right to the chase.
Tune-ins attract fans with big, bold, juxtapose typography strategically layered with stars of the upcoming game...
The new language offers the element of surprise and commands intensity and focus in a sea of chaos–across every platform.