An official, proposed inaugural team brand for the A-11 Football League (A11FL.)
The Los Angeles Bombers were an upgraded team concept challenging the original USFL's Los Angeles Express franchise. Also, part of a CLIO Sports award-winning brand submission. Although the Bombers didn't win out over the Express as an inaugural team selection, the Bombers Schutt Vengeance helmet sits high on our shelves.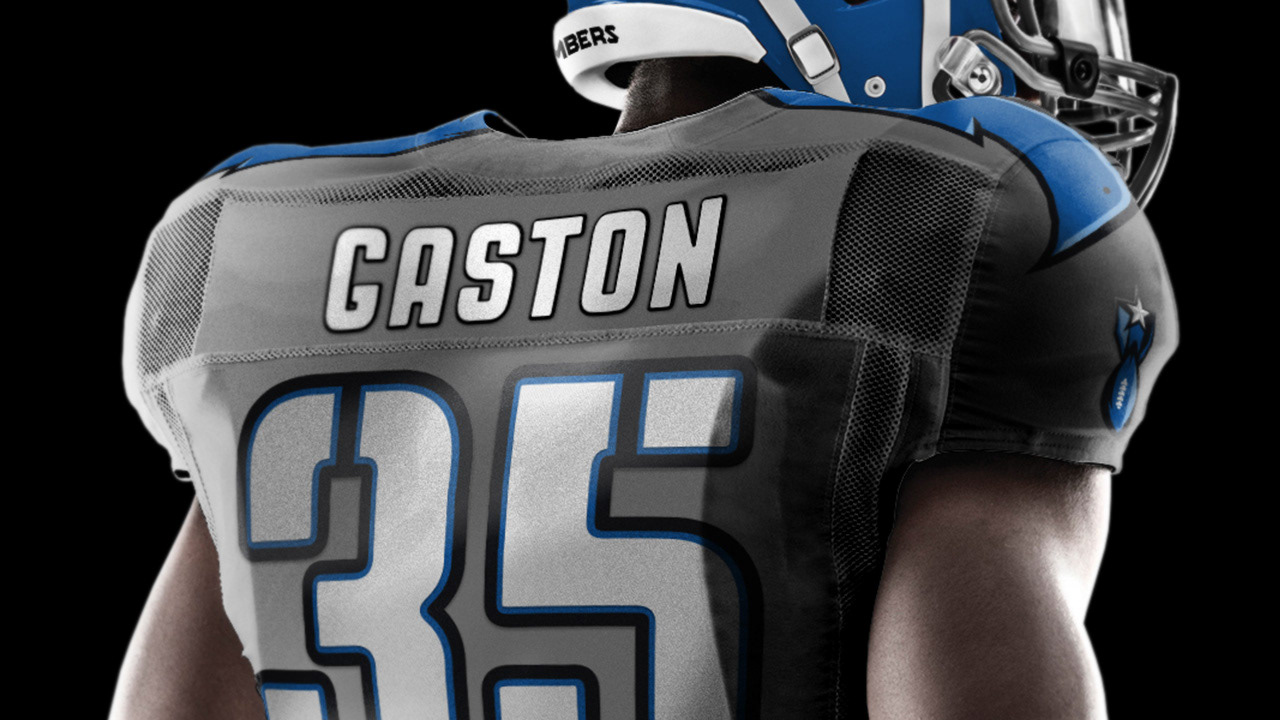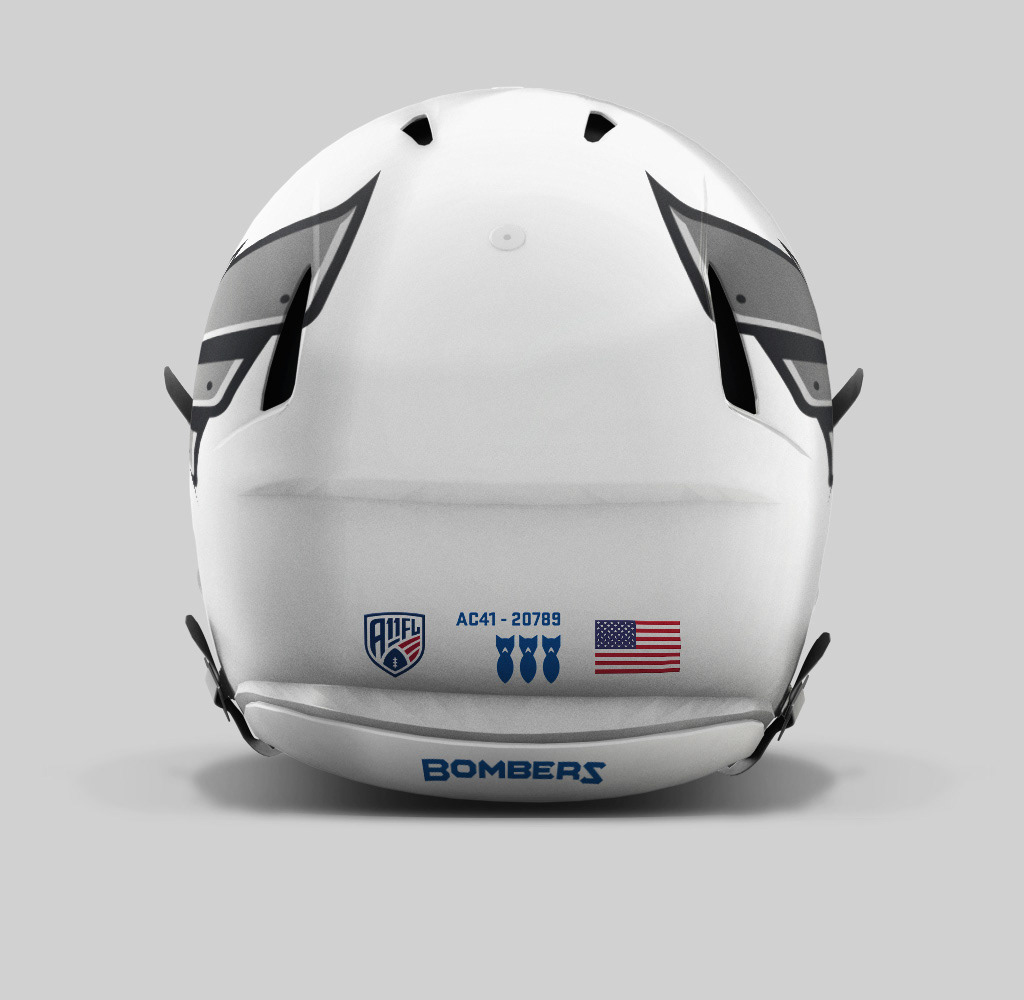 Special Edition // Military
Throwback Emblem // "B-52"