An award show for geeks, by geeks.
Currently designing a brand package, show package, and award statue for an awesome upcoming award event, The 2013 Geekie Awards in Hollywood, CA. This years theme is based on "Sci-Fi / retro-futurism". It's all about celebrating and recognizing a variety of work being created in the "geek" genres including Arts & Crafts, Comic Books & Graphic Novels, Podcasts, Short Films, Web Series, Toys & Games, and more. Check it all out at The Geekie Awards website.
Award Statue Design & Development
A life-size, custom, interactive award statue was designed for Geekie Award winners (think of the Oscar statue for geeks). The cosmic ray gun has a magnetic base that allows the statue to function as a shelf monument as well as be easily removed as a prop for photographs and red carpet hob nobbing. Seth Green presented the most prestigious Lifetime Achievement award to the great Stan Lee.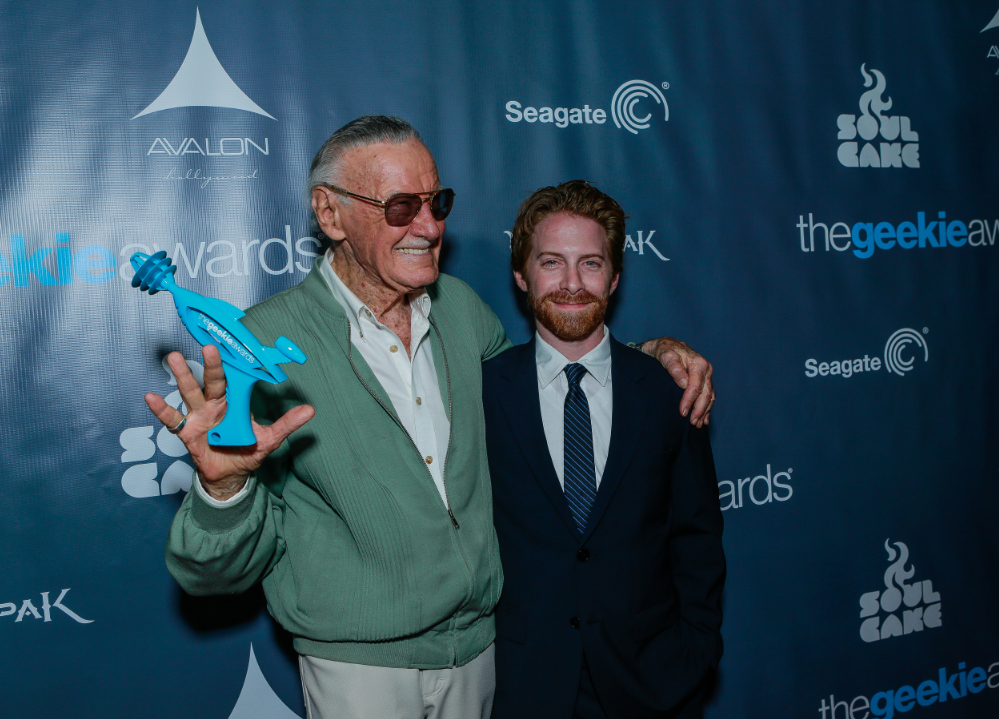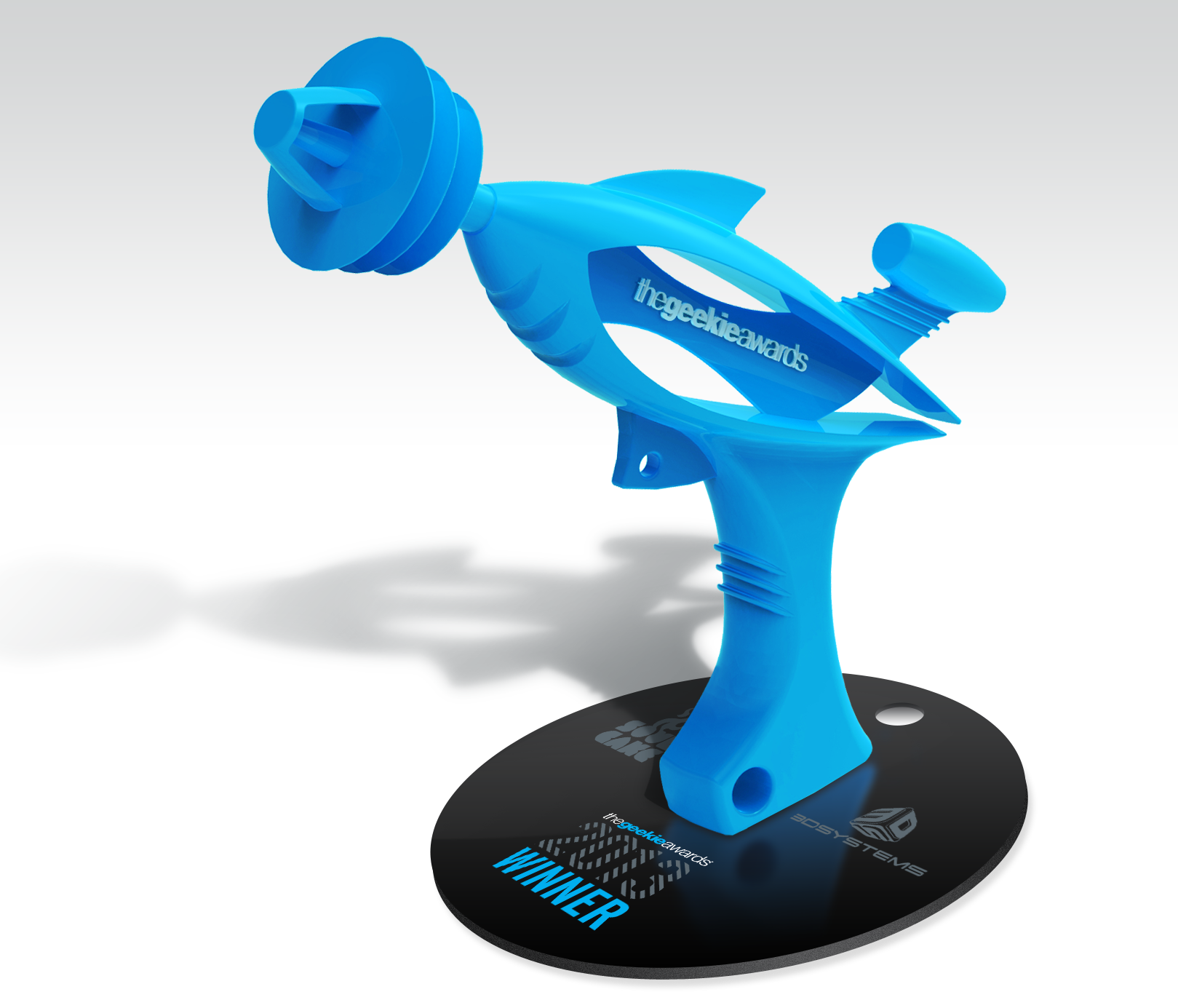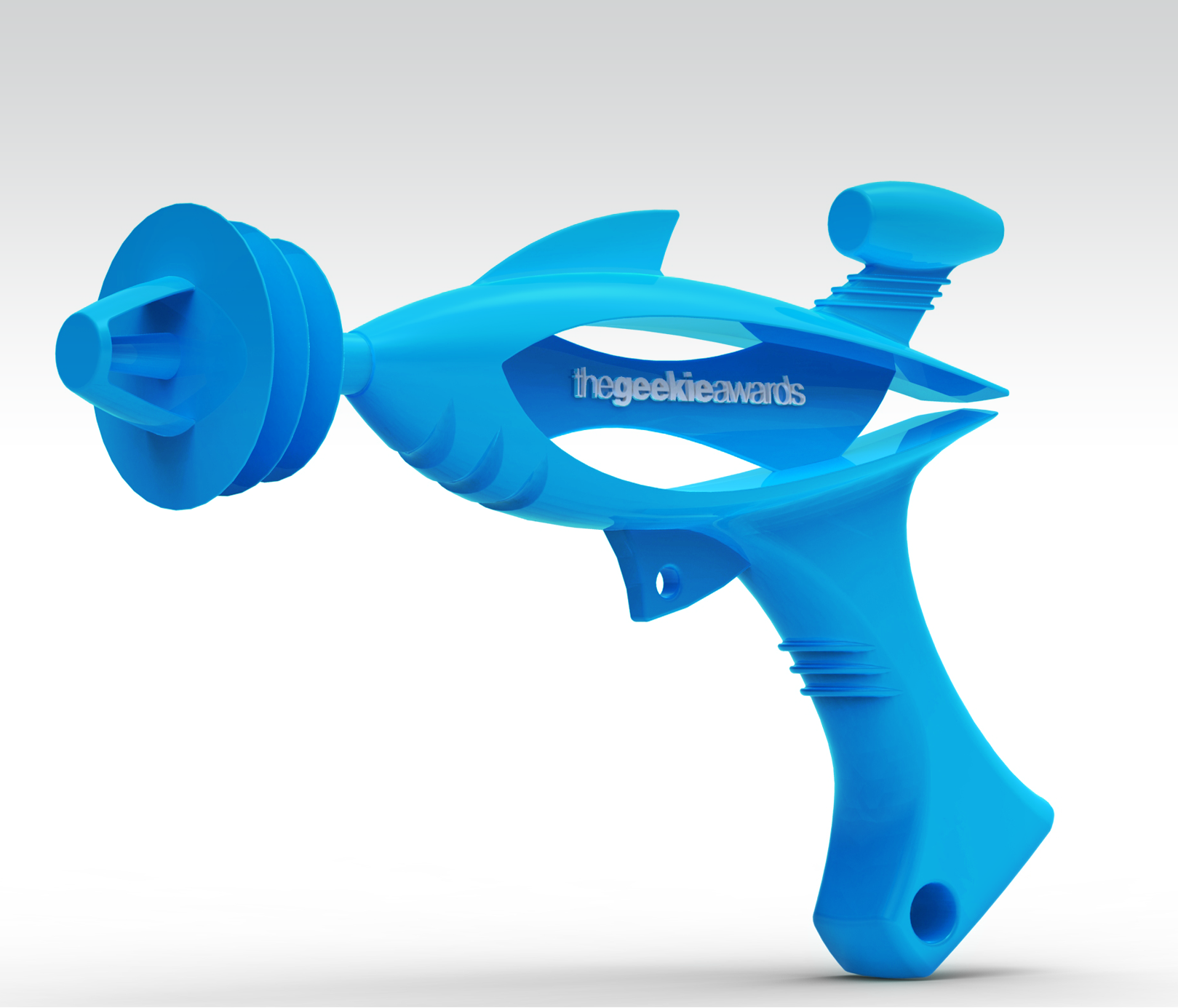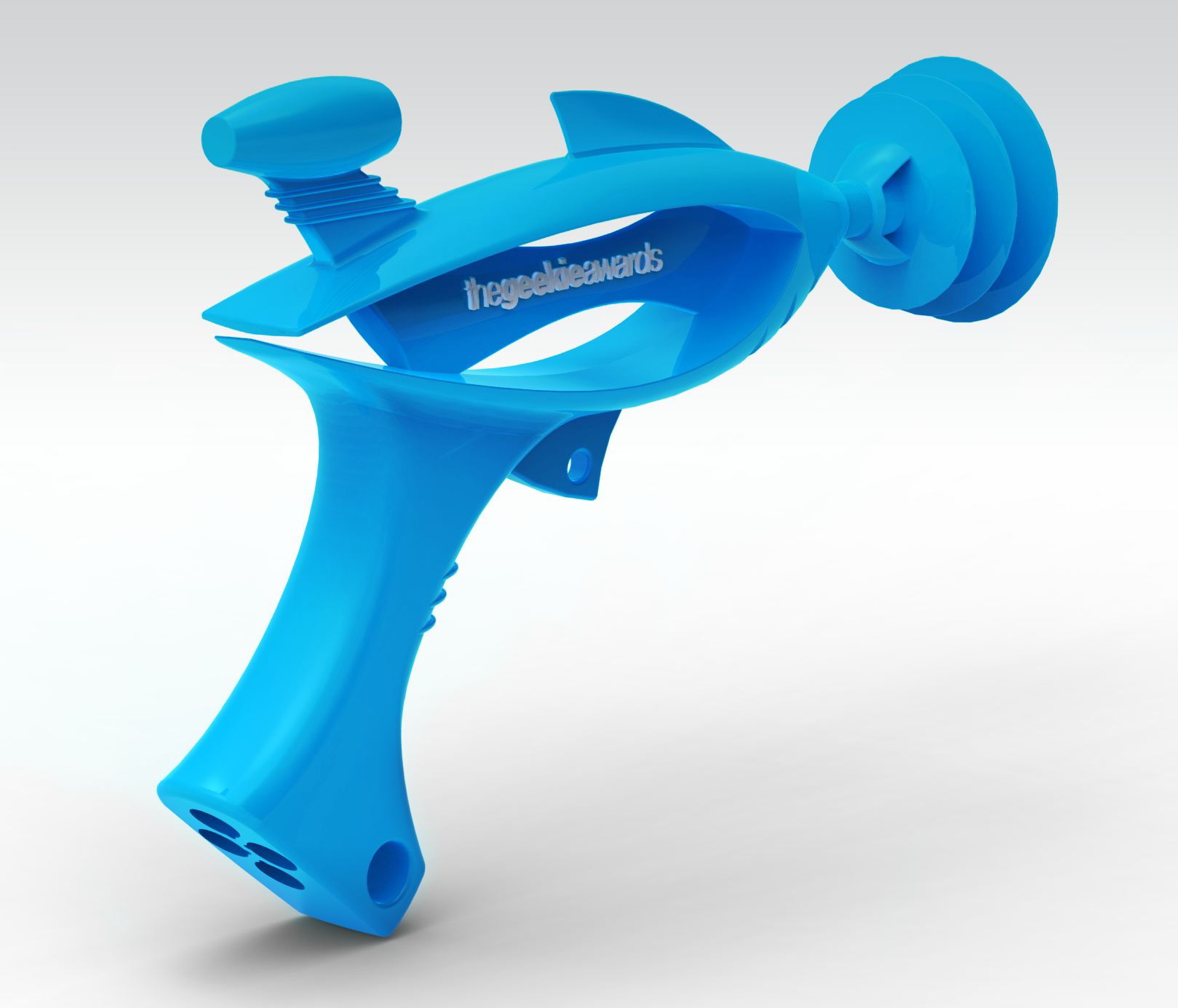 Brand Identity
Developed a brand identity system that would grace all collateral & promotional materials both print and online, nominee and winner, award certificates, and the live show graphics package.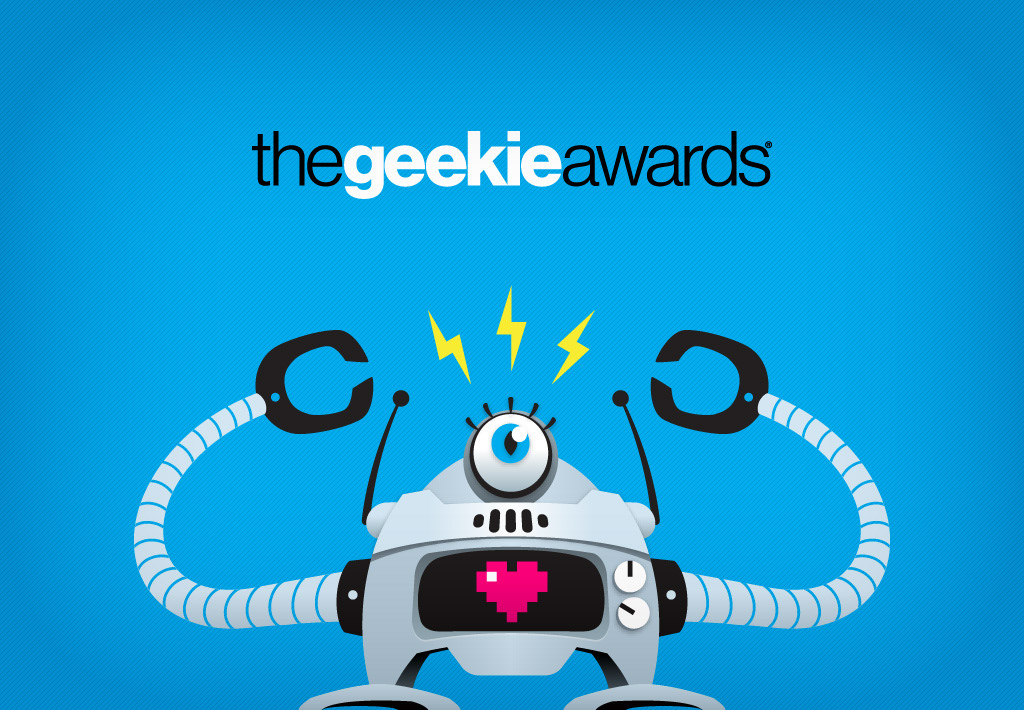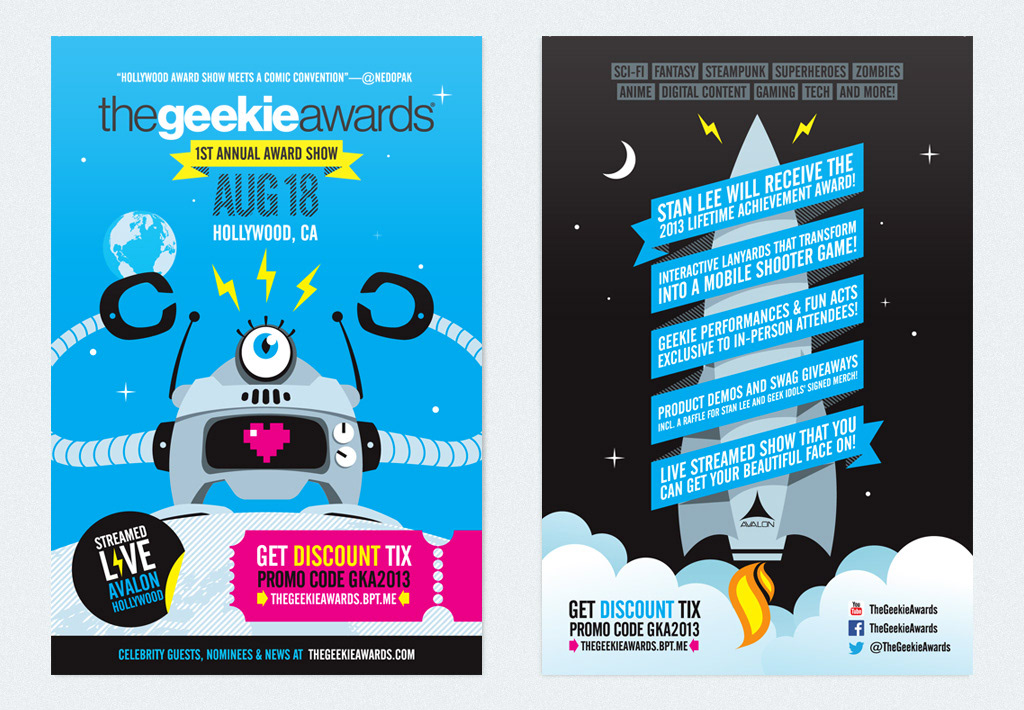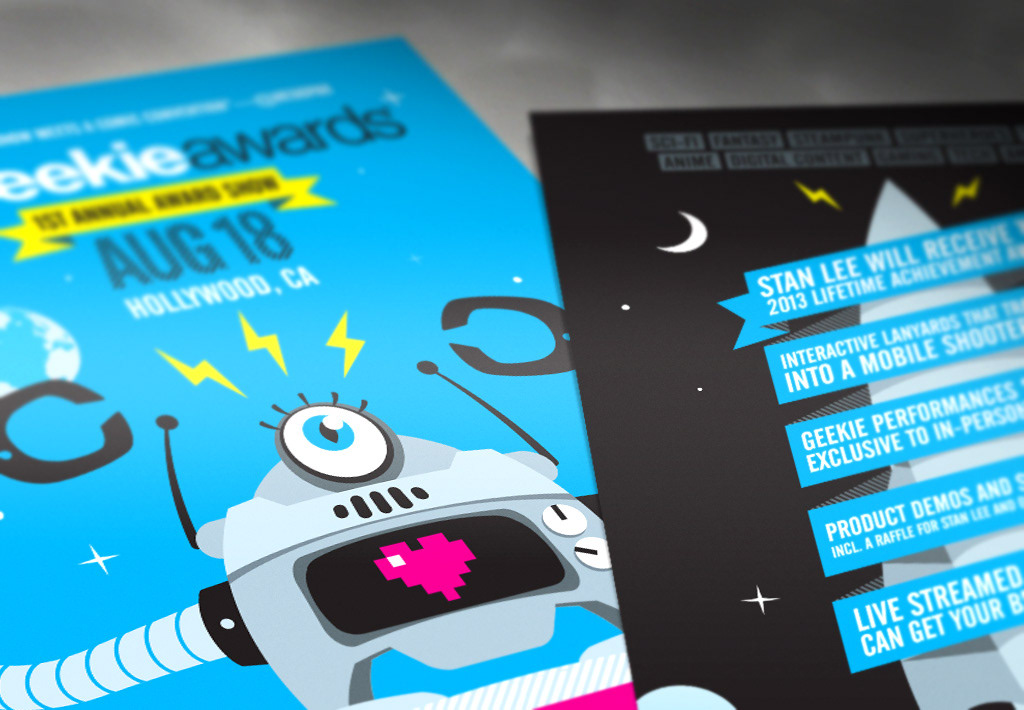 Motion Graphics Package (Live Show + Broadcast)
Developed a modern/retro sci-fi mashup theme supported mostly by typography, subtle hints of the periodic table, vivid primary/secondary color palette, gadgety/mech sound design, and retro digital motion behaviors.